The McLaughlin Ponds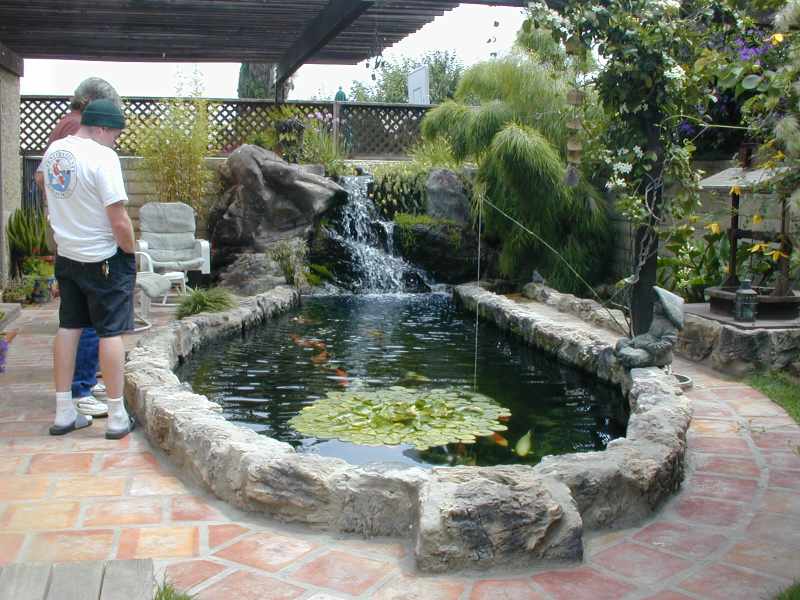 The McLaughlin pond is a fiberglass pond built by the owner. The waterfall is custom faux rock built by a professional landscaper using concrete and fiberglass.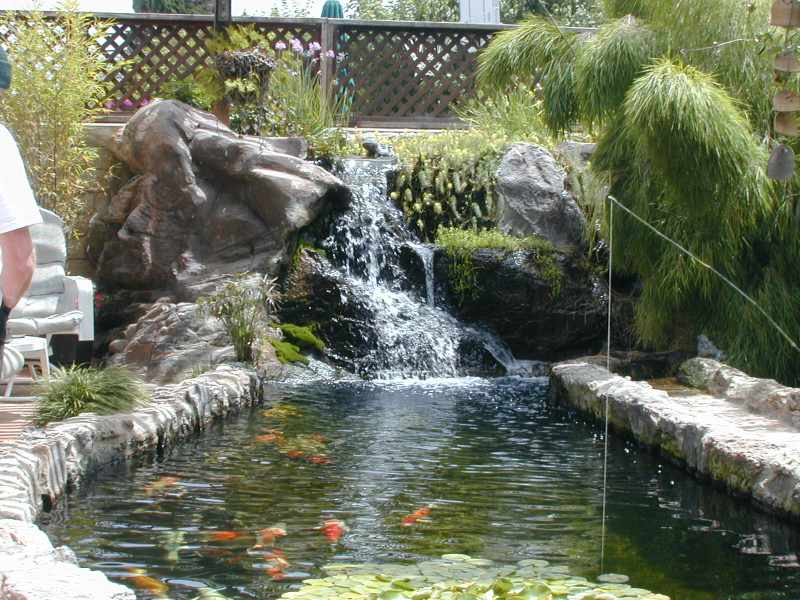 The McLaughlins also have a small patio pond. This pond got them interested in koi and resulted in the building of the larger pond. Both ponds use the waterfall to hide the biological filter.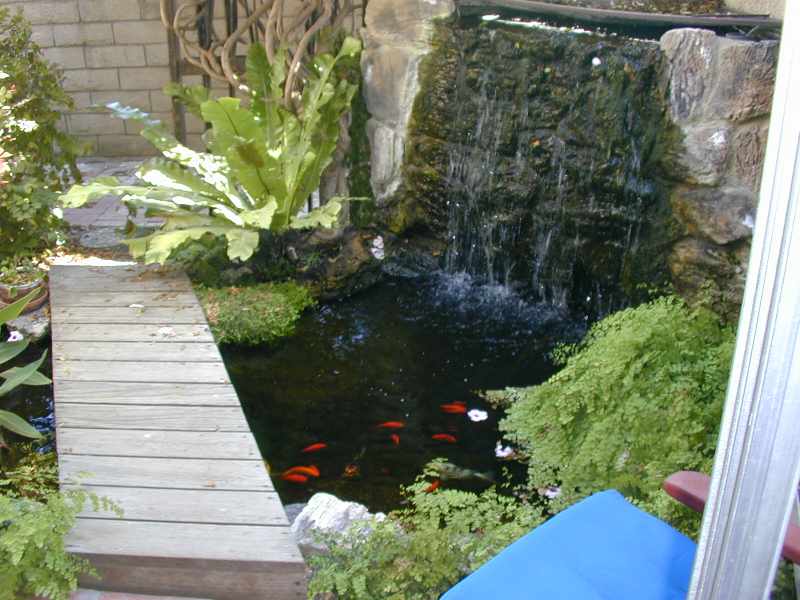 Return to Koi Ponds and Filters
Copyright © 2001, Richard Renshaw, Revised July 15, 2001